Vous êtes ici : AUTRE - PhareOuest / Version française / lumière sur le campus phare ouest nanterre / lumière sur paroles étudiants phare ouest nanterre
Episode 1: Expectations VS Reality
Publié le 19 février 2017
–
Mis à jour le 16 mars 2017
Hi! My name's Richard. I'm a student from England on my Erasmus year at Nanterre. Since I arrived in Paris in September, I've found many of my expectations about Erasmus to be different to their reality. Today, I'm talking about Paris and social life.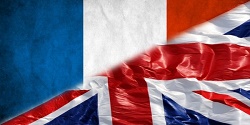 The city: Paris VS Nanterre

My erasmus is at Université Paris Nanterre and the first surprise was that, despite the name, it is not actually in Paris - it's in Nanterre, a commune west of Paris. I'm living on campus, and while my room is hardly the sweet parisian apartment I dreamt about, the rent is half that of rooms in the city centre. Nanterre is next to La Defense, a major business district just outside of Paris housing two shopping centres, a cinema, and, most importantly, a Waffle House. So life on campus is at least practical, even if it is outside the "city of love".
And thanks to the RER and metro, Paris is close by. From campus, the Champs Elysees is 20 minutes away, the bars at Bastille 40 minutes, and Chinatown 50. Though the transport is quicker than London's, I still prefer smaller cities, such as Lille or my hometown Bristol, where one can walk or cycle to most destinations. There are few Parisian sights less charming than dirt, dripping ceilings of the ligne trois. Metro-bashing aside, it's practical and whatever helps us get to the Eiffel Tower, Notre-Dame, and The Louvre can be forgiven - if only it stayed open past 1am.
Social life: Partying in Paris with French people VS Partying with other Erasmus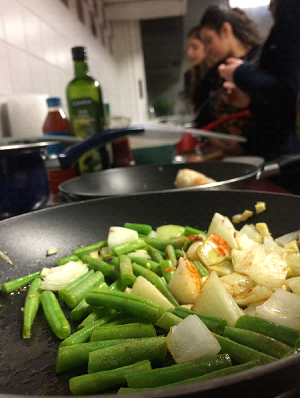 Do Erasmus students party all the time? Yes we can. Paris is alive at night; bars at Pigalle and Bastille are easy enough to reach on the metro, and many clubs stay open until 6am. Come with buckets of cash though, because it's €4 for the cheapest "Happy Hour" pint and €3 for shots that are easier on your throat than on your wallet. That said, I recently got 5 drinks and club entry on an Erasmus bar crawl and club night for €15 - so anything is possible. Besides the price of drinks, a clubber's greatest concern is probably how to get home between 1am when the metro and RER shuts and 5am when it reopens. There are three possible solutions: return home before 1am (sensible/"lame"); stay out until 5am (committed); or order an Heetch or Uber (Bobo).
There are plenty of ways to get loose on campus too. Subject societies such as Les Alhumés for the Humanities throw parties in the espace Reverdy; film clubs put on evening screenings in lecture rooms; and the Hooligans rugby club have socials after their games in the basse-cour, a bar with underground vibes by the RER station. Residence associations such as L'ARENE also throw apéro's and parties every now for neighbours to meet up and get funky on the dancefloor.
The warm, neighbourly feeling, however, is noticeably absent from Nanterre. In my first year at university in England, I lived with other students in a communal residence, as I do now at Nanterre. In England, as we were moving into our rooms on the first day, we left our doors open so that neighbours could say hi easily; and so we made friends quickly. Trying the same in Nanterre, however, didn't work - my neighbours didn't say hello and barely returned my "bonjour". Even today, five months later, only one of my neighbours is my friend, and we met on the campus football pitch.
That said, it's easy to make friends with the other Erasmus students. Often I cook in a communal kitchen with a German and some Spaniards, and we sometimes bump into the Italians - who, like the Spaniards, seem to do everything together as one unit.

Next time
Check back in a couple of weeks for more on the Erasmus life - I'll be discussing food, academics, flirting, and more. A bientôt!


Author : Richard Waller
Date : February, 20th, 2017
Mis à jour le 16 mars 2017
Dans la même rubrique