Vous êtes ici : AUTRE - PhareOuest / Version française / lumière sur le campus phare ouest nanterre / lumière sur paroles étudiants phare ouest nanterre
Episode 2 : UNIVERSITY EXPERIENCE IN ENGLAND VS PARIS
Publié le 4 mars 2017
–
Mis à jour le 16 mars 2017
Hi! My name's Richard. I'm a student from England on my Erasmus year at Nanterre. Since I arrived in Paris in September, I've noticed a number of differences between my university experiences here and in England. Today, I'm comparing the campuses and the food.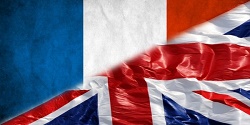 Campus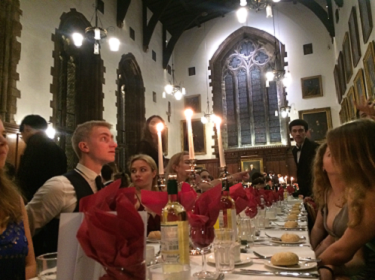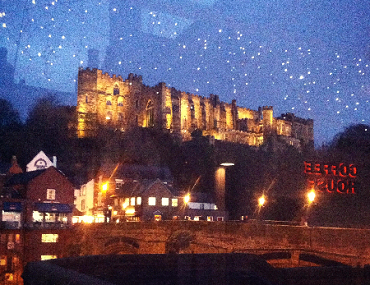 In England, I study at Durham University. Durham is a quaint little city in the North-East next to Newcastle. Durham has a dainty city centre with cobbled streets and a castle overlooking the river; it's basically Hogwarts. Durham, like Oxford and Cambridge, has colleges, which are similar to the 'houses' of Hogwarts (Gryffindor, Slytherin, etc). And, like Harry Potter, I am lucky enough to be in the best one: Castle College. It is the oldest college and owns the castle, in which students dine twice a week, wearing gowns.
Furthermore, every Durham college has its own bar offering cheap drinks, including pints that start at £1.60. Yes, Paris, that's less than €2 a pint - forget Happy Hour, it's Happy Evening. Sadly, the Nanterre campus is devoid of nearby drinking holes, and Parisian bars are thirty minutes away and expensive.
Both Durham and the Nanterre campus are conveniently compact, such that the library, lecture halls, restaurants, and sports facilities are within a short walk of each other. This varies between universities: campus universities such as Nanterre and England's Exeter are more practical in terms of daily life, but city universities (such as Manchester, Newcastle, and those in central Paris) have a greater variety of shops and food outlets nearby. Moreover, while on campus I tend to meet only students and staff, at a city university one sees locals living alongside the students, thus offering a student experience closer to real life.
English vs French food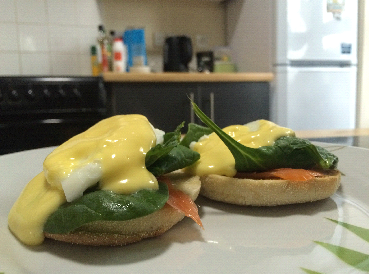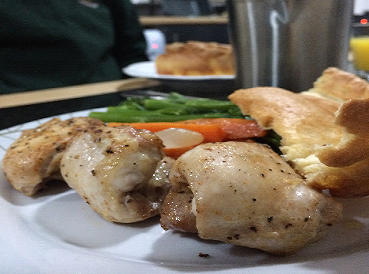 Which cuisine is tastier? A juicy question, seeing as I enjoy English food: roast dinner, pie, fish n' chips, english breakfast. I'm going to side with most impartial observers, however, in admitting that authentic French cuisine is overall superior to that of England. I am a fan of cheese, wine, and meats, and I appreciate the attention the French pay to quality and freshness; during the summer in Calais, I was lucky enough to sample an
hors d'oeuvre
of white melon with port, followed by fresh crab and shrimp. Erasmus students are hardly supping on langoustine every night though; genuine French food is expensive in restaurants and rare amongst student cooks.
If we consider the price of restaurants students fare much better in Durham than they do in Paris. With student discounts in Durham, one can get a burger and chips from a burger bar for £5, oven-baked pizza for £6, and Thai noodle dishes for £7. Paris's most affordable meal, on the other hand, is a kebab and chips. So while Paris wins on variety and quality, it can't compete Durham's value-for-money.
As for food fait maison, I've seen good and bad cooks from both camps. At the Nanterre residence, the French from mainland France seem satisfied with simple pasta and tomato sauce, while those from Africa or the Caribbean have more culinary flair. Moreover, at an 'international dinner' last week, where each person brought a dish to to share, the French brought baguettes, ham, and tomatoes, while the Italians presented their homemade tiramisu and pasta al dente. To be fair, given that I'd also only brought grignotage, perhaps the moral was that neither English nor French students can be bothered to cook well. But that would be to forget the many who can cook. For the dinner, a Parisian friend baked two (no sleeping under the tree here) yummy cakes; and many of the best meals I've had here - from lamb chops on rice to lasagne - have been cooked by Guadeloupeans. Meanwhile, the English can cook too. Since we usually live away from our parents homes while studying at university, most of us progress from pasta. When the CROUS finally install ovens in the communal kitchens at the Nanterre residence, I'll prove to you that I can make a tasty English dish that isn't fish 'n' chips.
Next time
Check back in a couple of weeks for more on the Erasmus life - I'll be discussing sport, academics, flirting, and more. A bientôt!

Author : Richard Waller

Date : March, 4th, 2017

Find me on my
Instagram
: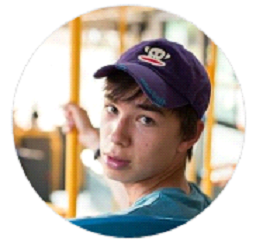 Mis à jour le 16 mars 2017
Dans la même rubrique